So, to kick off the fall season, we traveled to Niles and attended the Apple Festival.  We spent most of the time on the rides with Michael, and managed to leave without buying any apples!  Oops!
Here are some pics from the fun:
Getting his face painted.  He was concentrating on sitting very still.  Such a serious face!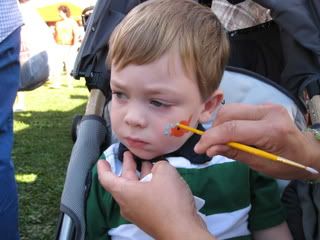 Riding the motorcycles.  We do not know the kid up front - he just insisted on riding with Michael!
In the big rig!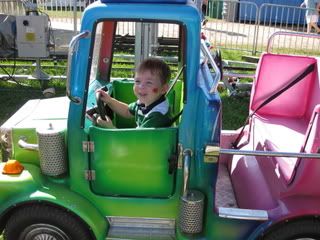 One of his favorites, the carousel!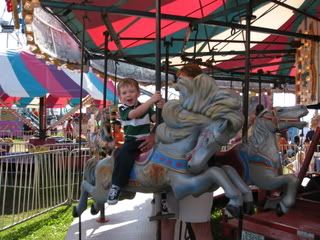 In the house of glass/mirrors with mom!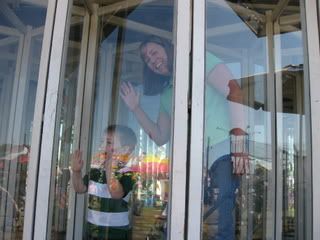 Boy, this mirror makes me look funny!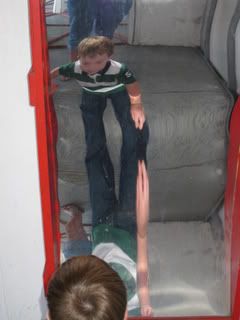 Ahoy, Mateys!!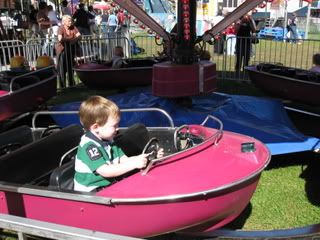 Next weekend:  The Pumpkin Patch!