Friday, as mentioned in the previous post, we had our usual pizza and a movie night! Always a good family time!
Saturday, MJ was wisked away to Grandma's for the day. He went to see Great-Grandma Stanley & Uncle Dennis, and then visited with Mimi (Great-Grandma W). Of course Grandma and Grandpa W got some QT with him too!
While MJ was away, Mike did some work in the morning, and then went golfing. Jennifer came over with Jace for a few hours, and we also caught a short visit with Tanya when she droped off some Pampered Chef items.
We ended the day pretty low-key. Mike was exhausted, so we ate a quick dinner, and then crashed while watching Bride Wars. I actually stayed awake to the end of the movie, but Mike didn't! I was out not long after that though!
Sunday we packed up and went to the Brookfield Zoo. Yikes, was it crowded! Mike and I were pretty frustrated and spent by the end of the day, but we did think the zoo was nice. It was so big, and there was so much to do, so we missed a lot, I am sure. I wouldn't mind going back again some day, but we need to pick a non-holiday weekend next time!
Monday we had our own little mini-cookout at home. Mike worked a bit in the morning, but he was home in time for grub! After lunch, MJ and I met up with Grandma Willings and saw the parade downtown. MJ loved it, but he really doesn't like loud noises. So I held my hands over his ears through most of it, because of the sirens, horns, and loud engines. I really need to remember ear plugs or ear muffs for him when we go to these things!
After the parade, we went back home to get Daddy, and headed over to Grandma and Grandpa K's house. While there, the ice cream man came by, and we proudly gave him our business. MJ got a cherry flavored batman on a stick. Gotta love it! After our nice visit with them for a while, we headed home, and called it a day!
Now, here is what you have all been waiting for...pictures! You know I have some! LOL! These are all from our trip to the zoo.
The big attraction this year was the Dinosaurs Alive! exhibit. This gave us a taste of what we would see later!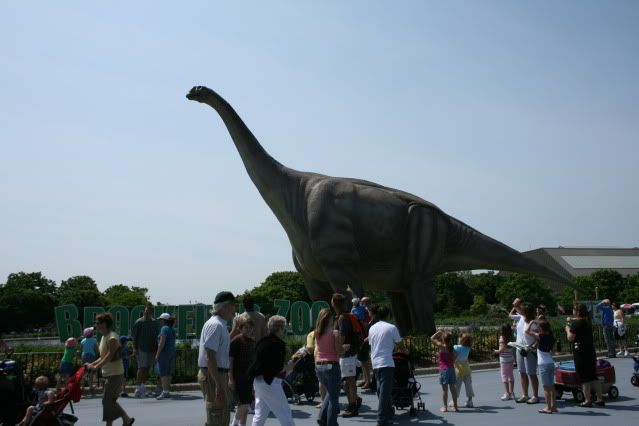 Since MJ loves dinosaurs, we went straight to them, before doing anything else!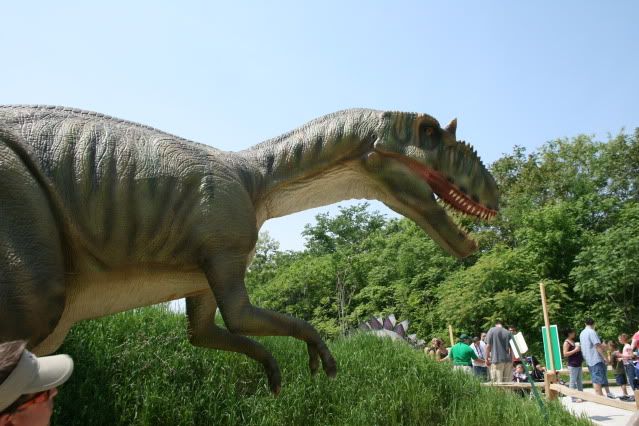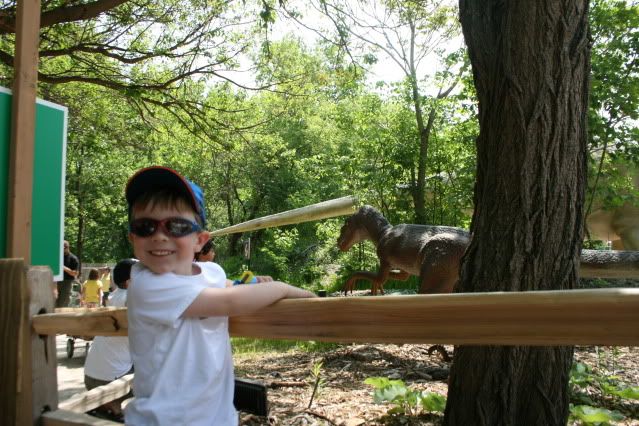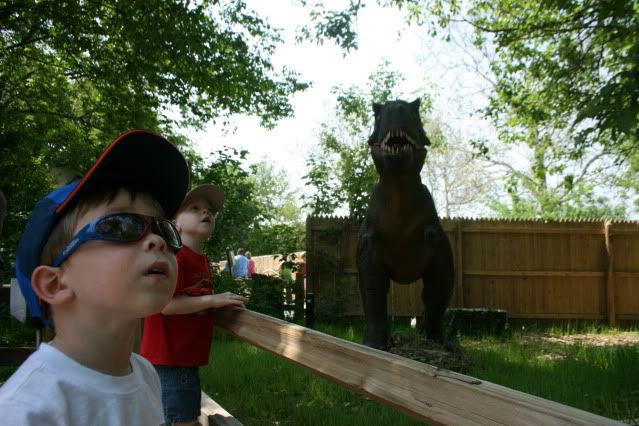 After the dinosaurs, he spotted the playground. When your child asks so sweetly, "Pleeeeeease??" you can't say no.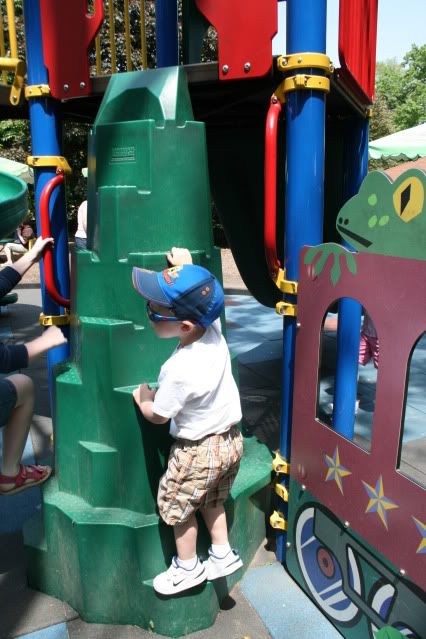 Finally, we saw some animals! It IS a zoo, ya know!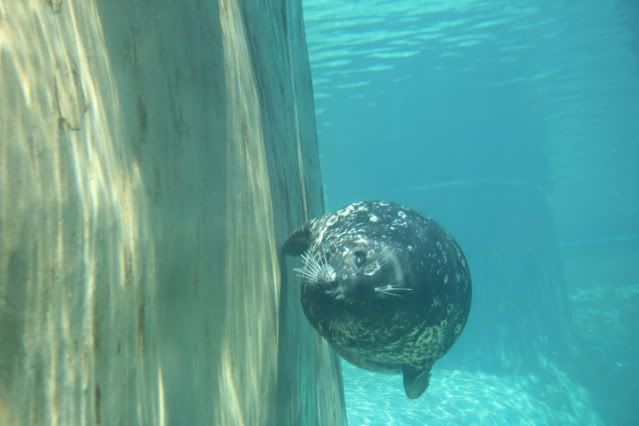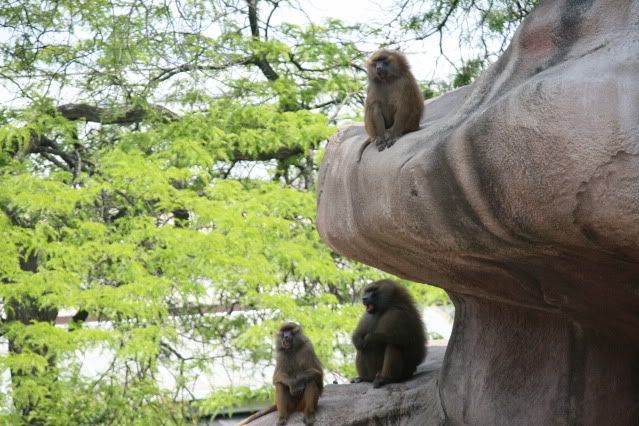 Our little animal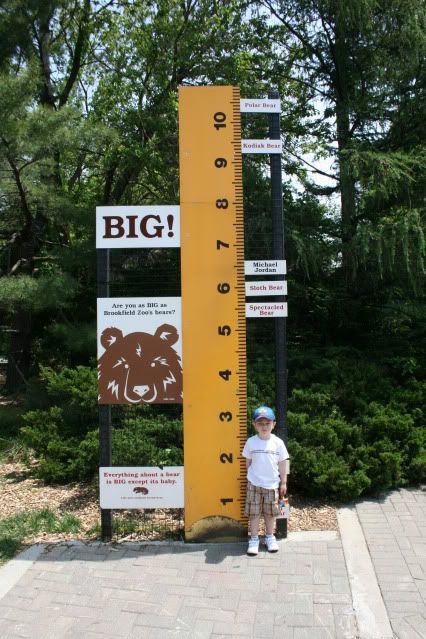 Don't you love how he cooperates with getting his picture taken?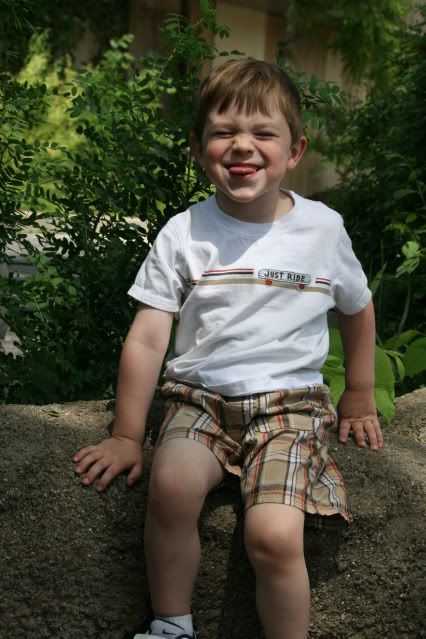 Grubs, anyone?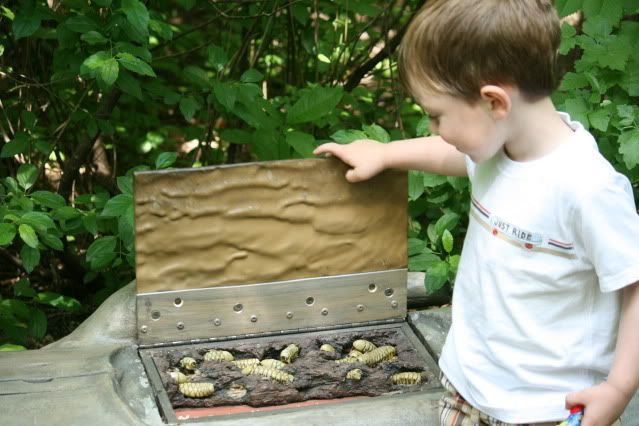 We ended the day at the butterflies exhibit. Beautiful! MJ loved this too! He was so good, and didn't mess with them!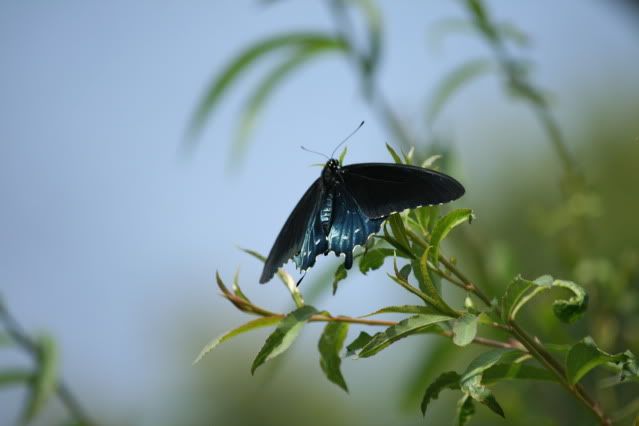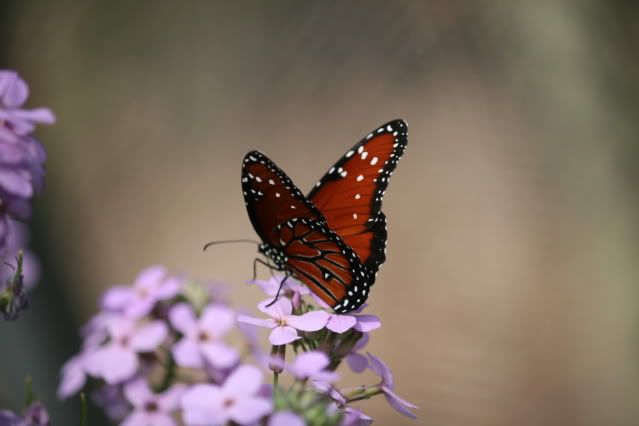 And I leave you with my favorite shot of the day! Love this boy!!