As I mentioned in a previous post, at my doctor's appointment last week, the doc measured me at 29 weeks, instead of 24.5 weeks. So they scheduled me to have an ultrasound this morning. I was pretty nervous, because I was afraid something was wrong. I mean, my last U/S was just 4 weeks ago, and she was fine. But who knows what can happen in a month's time?
Anyway, she looked great! For every measurement the tech took, baby girl was measuring big, but not 4 weeks big. She was either measuring right on the money, or just over 26 weeks. She was in the 59th to 74th percentile, which is still considered within the average range. Now granted, that is on the high end, so we will just have to see how things develop.
One more thing. She is in a breech position right now. But it is way too early to worry about that right now. She has plenty of time to turn!
Wanna see her? Well, you really don't have a choice! LOL! Ok, I guess if you don't scroll down any further, or if you close this page, I guess that is a choice. But how can you resist looking below???
Here she is! I love that she made sure to include Michael in her greeting!! (her hand was next to her face)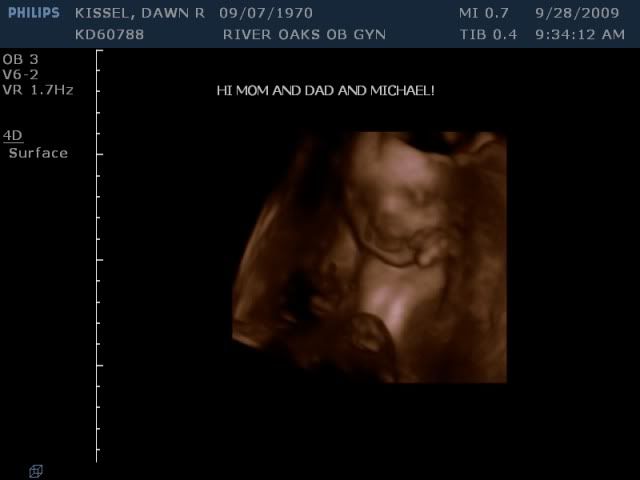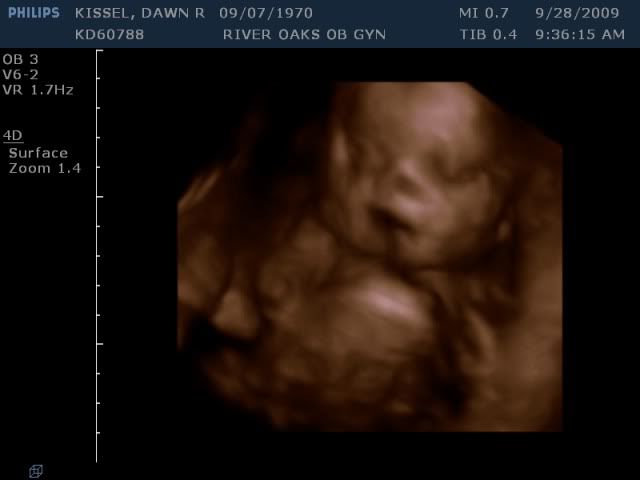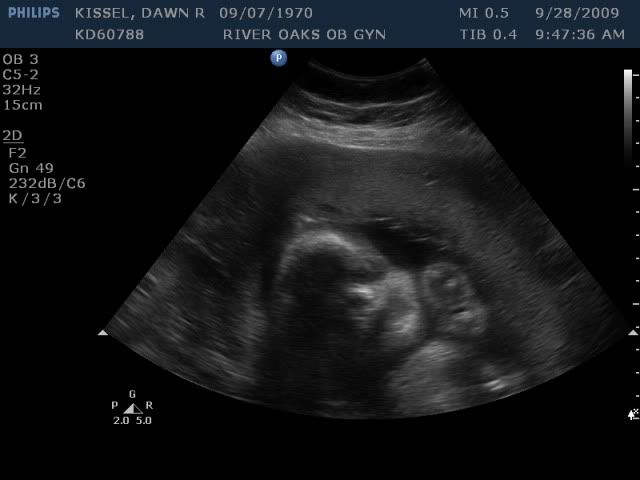 The tech also caught a video of her yawning. It was so stinking cute! I hope you can see this video. Her yawning is near the end of the video
So there is my update. The doctor didn't feel as if there was any rush to take the glucose test, so I will still be doing that at my next appointment on Oct. 23.