March 15 marked my first day back at work, and also Allison's first day at daycare. Well, ok, it is actually her second day at daycare, since we took her one day in February so I could go in to work. But the 15th was her first "official" day. It went well, and I am happy to say I didn't bawl like a baby all the way in to work! I did with Michael and his first day. I guess it wasn't as hard with the second child. I was sad, don't get me wrong, but I knew she was in good hands.
Of course I comemorated the day with a picture! I took a picture of Michael like this on his first day too!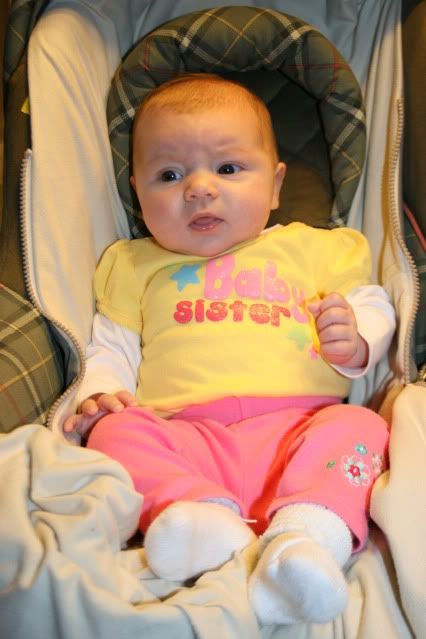 I also wanted to share this picture. I thought it was too funny! Sibling love! I guess it is gonna start early with these two!