Theme: "When They're Home"
See Day 19 post above. Just kidding! Although it does fit! But I will share a different photo today.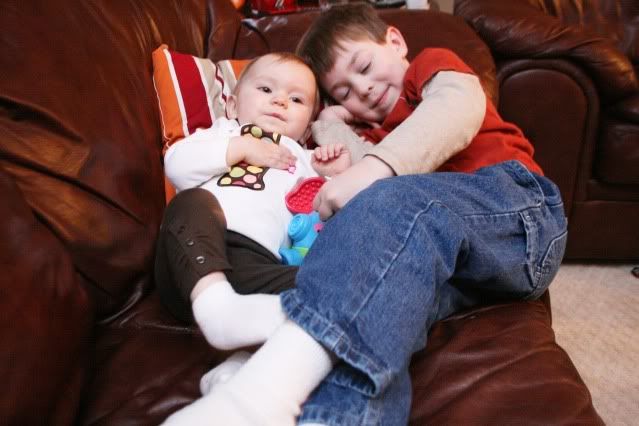 These two really love each other! When they are home, Allison follows Michael around, she plays with his toys, Michael yells at Allie to stop playing with his toys, then they run around the room, giggle, and then Allison cries because she fell down. Repeat.