Theme: favorite facebook picture
Boy, was this tough! I post quite a few pictures on facebook, so it was hard to narrow it down. So I decided to limit my choices to cell phone pictures only. That made it much easier, but I still couldn't narrow it down to one. So here are two.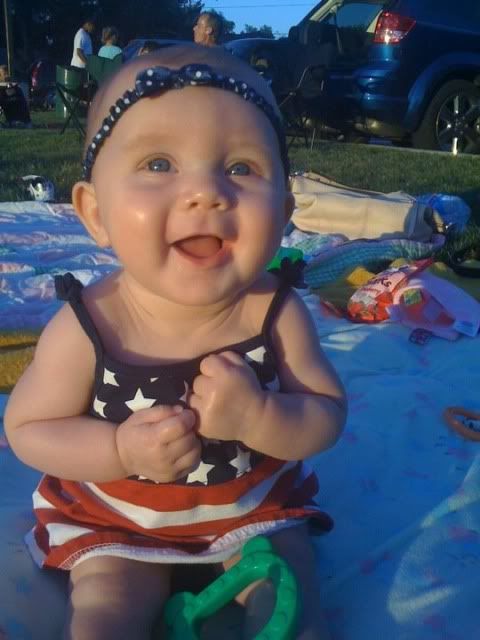 This was taken while we were waiting for the 4th of July fireworks to start last year. She was so full of smiles that day! She managed to stay awake until just before the fireworks started. Of course!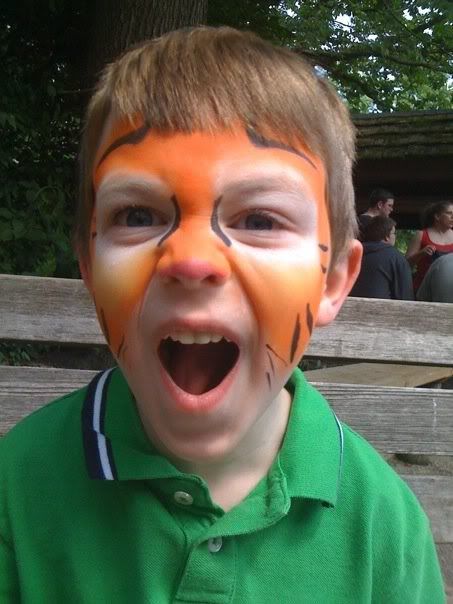 I was so happy to have this picture! On this day, we went to the Fort Wayne Children's Zoo, and I forgot my camera! I had to resort to taking pictures with my cell phone, and this was my favorite from the day! He did keep the paint on until we got back home, and I took some more pictures with my real camera, but I still like this one!