On Saturday, we signed Michael up for an extra class for Taekwondo. Every once in a while they will offer a weapons class, and this one was for the bo staff ("Jang bong" which is Korean for long stick). Since they would be able to take the bo staff home, we knew Michael would love it. We weren't wrong.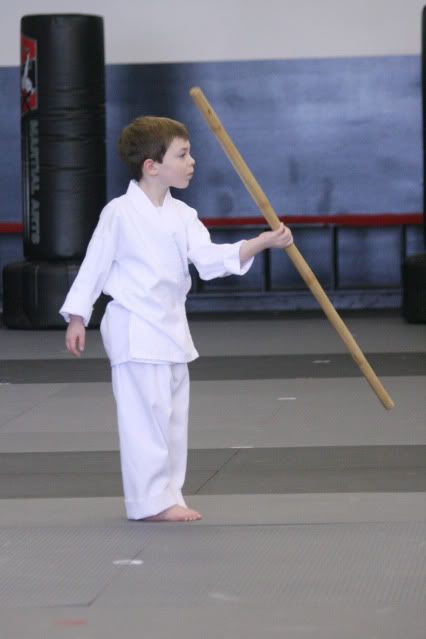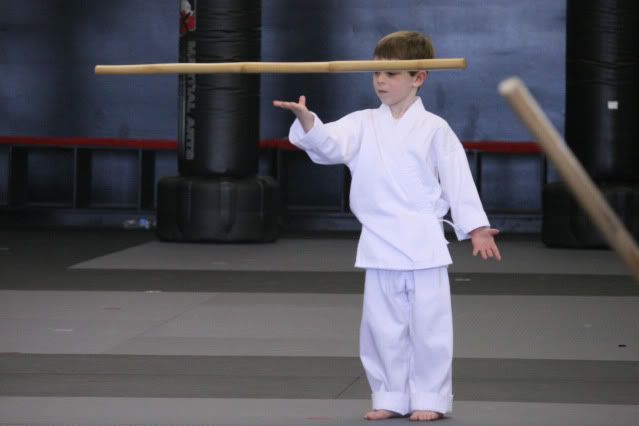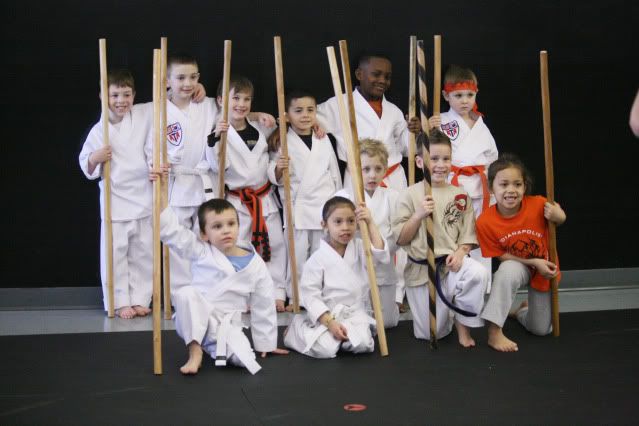 He did love it, and he has been practicing at home. He isn't too bad!
This week, there is only one class, since the instructors are heading to Las Vegas for various degrees of black belt testing. So probably won't be any pictures. I know, I know, how will you ever survive?? I am thinking I won't bore you with anymore until he gets his white belt! Should be a proud moment for all of us!