Last Thursday, we enrolled Michael in kindergarten! He was so excited!
He listened intently as a few current kindergarten students read stories that they wrote themselves.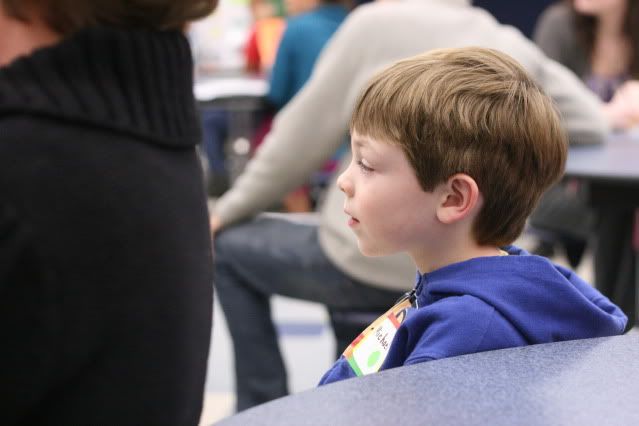 That was a really good story, Grandma!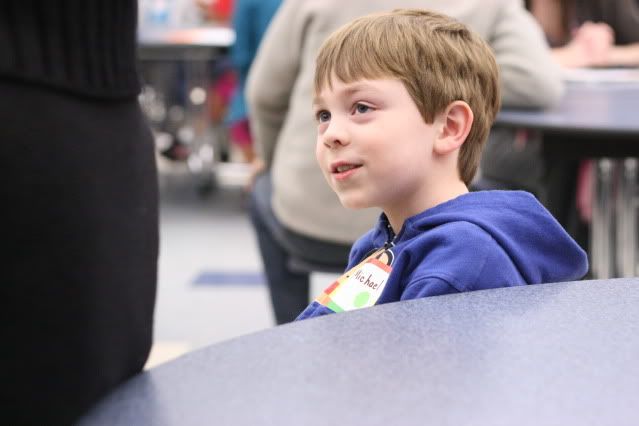 And he loved looking around the school.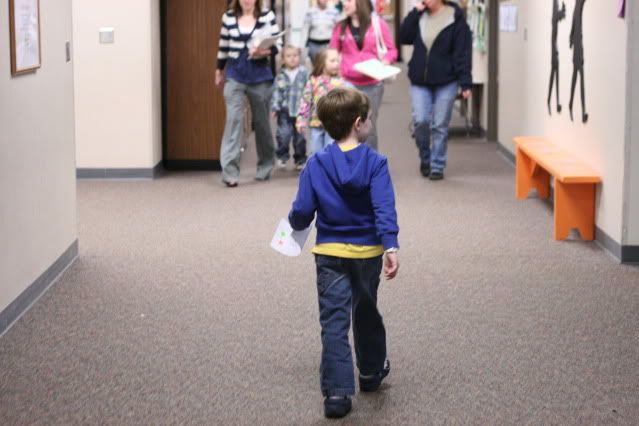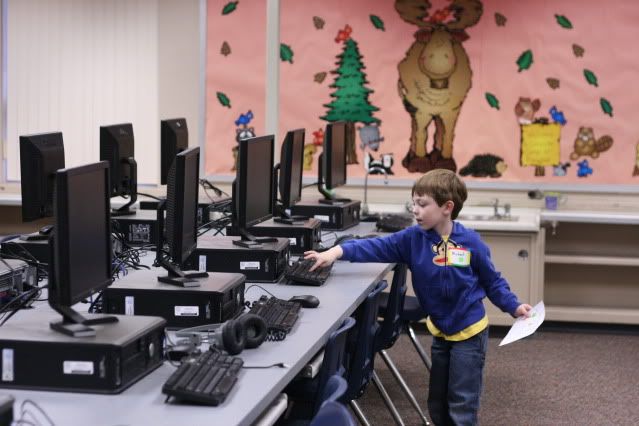 And meeting some of the teachers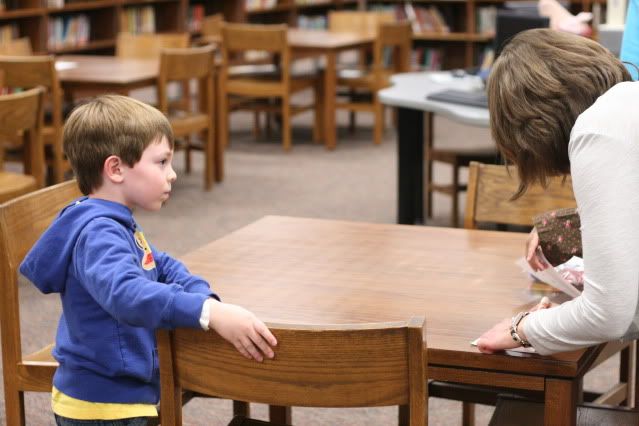 And he especially loved the school bus!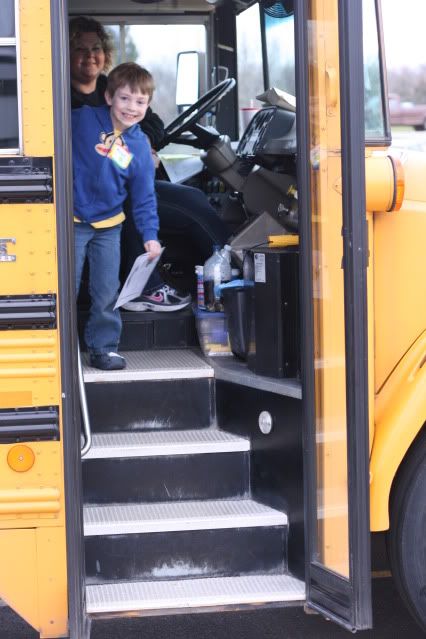 Too bad he won't be riding a bus, because we live within one mile of the school. We will be driving him or walking when it is nice. So we told to him enjoy it, and that these may be his only bus pictures. Ha!
Watch out, Pinewood! Here he comes!